30th May – 1st June 2008
Chomutov, Czech Republic
Final Entry Information
EUROWAVES-2009_Final-Entry-Information-update2.pdf
updated
May 22, 2009
General Information
• Approved by IPC Swimming
• Open to all IPC members and all relevant national organisations and sport clubs
• IPC Swimming authorised FCS Classification will be held
• Meeting accomplishes all conditions for World and Regional Records to be recognised
• Results will be included into the IPC Swimming Rankings
• Classification Course will be held
• Reasonable prices, traditional hospitality and friendly atmosphere
Date
5th – 7th June 2009 with the option to stay in the Czech Republic from Sunday 31st May with organised transport from Berlin German Open and to have a training camp in the place of the meeting.
Location
50m Swimming Pool - Chomutov, Czech Republic.
Chomutov is situated 325 km from Berlin, which allows us to manage the transport for German Open participants and bring them directly to Chomutov.
Another big European Airports close to Chomutov are Munich (Germany) 375 km, Vienna (Austria) 395 km.
Chomutov is situated only 92 km from Prague, 53 km from world famous spa city Carlsbad (Karlovy Vary) and it gives us the option to offer you guided trips before the competition commencement.
Organised by
KONTAKT bB (Contact without Barriers)
Website: www.kontaktbb.cz, www.eurowaves.cz
Entry Forms
There shall be Web Entry Forms (no entries by email or post).
Ask your username and password on email address eurowaves2009@kontaktbb.cz
We will send it to you immediately and you will fill everything directly on website.
Do not hesitate to contact us if you need any other information.
Entry deadline is 1st June 2009
Entry Fee
Entry Fee will differ according to the type of the Hotel from 60 € till 110 € per person per day and always includes accommodation, food (full board with drinks, no lunch boxes), transport during the competition (only transport from and to the Airport will be charged extra), commemorative presents, competitions, ceremonial evening with social programme and awarding of the highlights of the meet. For detail prices see the Accommodation. The amount of money will be calculated in web entry forms – payment. Entry fee must be transferred till 1st June 2009.
Bank details
Bank:
CSOB
Address:
Na Porici 24
115 20 Prague 1
Czech Republic
Account holder:
KONTAKT bB
Account number:
579835743/0300
BIC:
CEKOCZPP
IBAN:
CZ53 0300 0000 0005 7983 5743
Reference:
EW + country code or club name
Note:
Bank charges must be covered by the organisation transferring the entry fee.
Cheques will not be accepted.
Transport
Organising Committee will provide the transport from and back to following destinations.

Berlin – one-way 50 € / person
Prague (airport or railway) – one-way 20 € / person
Usti nad Labem (railway) – one-way 10 € / person


We are flexible and when we get the information in advance, we are ready to manage the transport to and from another closest European Airports (Munich, Vienna) – it takes you the same time like to wait for another fly to Prague and than to drive to Chomutov and you can enjoy spring landscape in Europe or to enjoy your laptop during the 4 – 5 hours drive. We will charge 50 € per person/one way (100 € for both ways).

The transport during the competition from Hotels to the Swimming Pool and back will be provided by accessible buses. There will be smooth and comfortable transport organised during the competition even for the hotel Cascade in Most, which is 25 minutes drive form the Pool - there will be sufficient number of buses and no down time.
Accommodation
| | |
| --- | --- |
| Hotel Cascade | Most, 26 km from Chomutov - 25 minutes drive |
| Hotel Bobr | Chomutov – 1 km drive, nice 10 minutes walk through the park |
| Hotel Royal | easy reachable by walk, 600 m from the Swimming Pool; this Hotel is not wheelchair accessible and with limited number of rooms |
See the Attachment -
Accommodation
or
EUROWAVES-2009_Accommodation.pdf
Food
Food will be provided in the Hotels – breakfast, lunch and dinner with drinks and salad bar. Water will be provided during the whole time of the competitions at the Swimming Pool.
Training Camp and pre competition training lanes:
We offer for those who will decide to participate in Berlin German Open and than in Chomutov EUROWAVES to provide the training camp with full service - transport by bus from Berlin and back (or to another airport), full board, all the facilities like swimming pool and according to your choice fitness, rehab. We offer you the stay in the hotels where you will stay during EUROWAVES and the price will be the same like is the entry fee during the competition; only the training lanes in swimming pool will be charged extra 20 € /one lane (fitness and massages included in this price). You can book your pre competition training lanes in the on-line web entry system.
Optional trips -
updated

: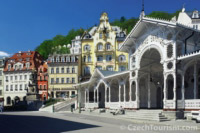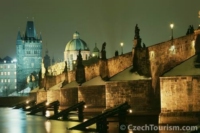 We will organise for those who are interested one-day optional guided trips to Prague or Carlsbad on Wednesday or Thursday for circa 20€/person.
The Organising Committee offers to the teams the guided trip to go to famous Spa City of Carlsbad on Sunday after change of the programme (2 two days competitions instead of three days). The teams will not be charged for this trip.
Competition Information
Competition Programme (updated May 22, 2009)
Rules and events order
Competitions will be held according to the
IPC Swimming Rules
.
Competitions will be held according to the IPC Swimming Rules. See events order in attachment Competition Programme.
There will be heats only, no finals in all paralympic events for classes S1-S13. Points score system created by KONTAKT bB will be used to compare the results among all the classes for each distance and stroke. All heats will be seeded according to entered times (all classes together).
Competitors must present themselves to the call up area at least three heats prior to their heat. It is the competitor's responsibility to be at the start in time.
Medals -
updated
There will be medal ceremony for each event for the best three results according the points on a multi-disability basis in three age groups – 19 and older, 15 – 18, 14 and younger.
Doping control -
updated
: Due to the lower number of entries and due to the fact, that with all respect to the participating swimmers, it would appear that world or regional records are unlikely, Organising Committee decided to cancel the doping control. It means that the times will be included into the world ranking, but there will no longer be the opportunity for European or World Records to be ratified.
Classification
Classification will be conducted by IPC Swimming classifiers IPC Swimming appointed for this meeting Chief Classifier Julie O´Neill, Medical Classifier Rafi Heruti, together with Dea Slattery and Jana Svarcova. Classification will be held on 3rd - 4th June 2009. We recommend those who want to be classified to arrive on 2nd June 2009 in the evening. First come first served system will be applied when preparing the schedule for classification. Classification schedule will be distributed by e-mail two weeks before the commencement of the competitions. Athletes requesting international classification have to be registered in the IPC Swimming Database. The NPCs have to register these athletes via the Licensing Programme before the classification start. Please, be aware, that according to the IPC Swimming requirements athletes without IPC Swimming license cannot be classified. See the
IPC Swimming Licensing Programme
.
Technical delegate
IPC swimming appointed Susan Prassad from Great Britain as technical delegate.
Classification Course
There will be IPC Swimming FCS practical course conducted in conjunction with EUROWAVES 2009 from 2nd June till 7th June 2009. See the
IPC Swimming website
.
Equipment
Electronic timing system Omega will be used, 50m Swimming Pool, 8 lanes, modest swim down possible in 12m x 8m (40cm – 70cm depth) relax pool.
Registration
Team registration will be held after arrival at each Hotel. Teams will receive the accreditation cards, necessary information and presents.
Medical care
There will be medical care during the whole time of competitions. Participating teams are responsible for team members´ health conditions and confirm that all probable health complaints will be announced to the organisers before the commencement of the competitions. Team manager will sign the confirmation at the technical meeting.
Insurance
Participating countries are responsible for appropriate team members insurance.
Technical meeting -
updated
Technical meeting will be held on 5th June 2009, Friday at 13.00 p.m. at the Swimming Pool.
Programme of the week -
updated
| | | |
| --- | --- | --- |
| 2nd June 2009 – Tuesday | | Arrival of classifiers, trainees and those who want to be classified |
| | 18.00 – 20.00 hrs | Classification seminar - theory session |
| | 09.00 – 19.00 hrs | Training opportunities |
| 3rd June 2009 – Wednesday | 09:00 – 19:00 hrs | Classification Course |
| | 09.00 – 19.00 hrs | Training opportunities |
| | 08.00 – 20.00 hrs | Optional Tours to Prague or Carlsbad |
| 4th June 2009 – Thursday | 09:00 – 19:00 hrs | Classification Course |
| | 09.00 – 19.00 hrs | Training opportunities |
| | 08.00 – 20.00 hrs | Optional Tours to Prague or Carlsbad |
| 5th June 2009 – Friday | 09.00 – 12.00 hrs | Training opportunities and city tours |
| | 13:00 | Technical Meeting, Swimming Pool |
| | 14:30 – 18:00 hrs | 1st Competition Session |
| 6th June 2009 – Saturday | 09:30 – 11:30 hrs | 2nd Competition Session |
| | 17:00 – 19:00 hrs | 3rd Competition Session |
| 7th June 2009 – Sunday | | Departure, Tours, Trips |
| 8th June 2009 – Monday | | Departure |
---
Our mission is organise the meeting in the way like we expect from the organisers in the position of coaches, swimmers and all staff of the teams. Our team is looking forward to meet you again, or for the first time in the Czech Republic during EUROWAVES meeting in Chomutov.
On behalf of the Organising Committee
Jan Nevrkla
OC Chairman
E-mail: eurowaves2009@kontaktbb.cz
Mobile: +420 606 637 097
Radka Kucirkova
OC Secretary General
E-mail: eurowaves2009@kontaktbb.cz
Mobile: +420 602 661 370
Last update: 16:30 22.5.2009